Extract: How to be a Modern Samurai
To celebrate the release of our August titles, we are posting some extracts to give you a sneak peek inside! First up in How to be a Modern Samurai by Antony Cummins – available here in multiple formats!
The first guide to using samurai self-discipline, focus and determination in order to find your unique inner power and be a success in your chosen field. How to be a Modern Samurai offers historically authentic and highly effective mind-control and leadership techniques, as well as fun activities to bring a flavour of old Japan into your life!
---
The 10 Steps of the Way of the Samurai

The information in this book is wholly based on historical samurai ways and attitudes, laws, rules, teachings and guidelines, elements of which have been painstakingly researched from original medieval scrolls. Each chapter represents a refined amalgamation of the traditional teachings that helped some of the most famous samurai ascend to power – teachings that are disciplined, subtle and complex, but also direct. While the insights in these pages have been stripped of medieval mysticism so that they are simple to understand, they would without doubt be understood by the samurai of old.

The book has been structured into 10 Steps, complete with practical lessons that will enable you to apply tactical and systematic, historically proven methods for achieving the social status and outcomes you desire, while accepting limitations where necessary. As part of this process, the 10 Steps will allow you to make honest self-assessments and strengthen your character, beginning with your mind, then your lifestyle, your home and the world around you, looking at finding your unique path and dealing with conflict, before moving on to deeper, hidden mysteries:
Step 1. Control Your Mind: On the dualistic mindset of the samurai, in which internal focus is balanced by external awareness.

Step 2. Lead a Samurai Lifestyle: Why the skilful samurai combines the Way of the Sword, and military prowess, with the Way of the Brush and cultural awareness.
Step 3. Engage Strategically With the World: The samurai's place in society, including rules for proper conduct and successful interactions.

Step 4. Build a Fortress: The relationship of samurai with their physical surroundings, from defending the home to engaging with the wider environment.
Step 5. Follow a Way: How the Way of the Samurai can be combined with other paths to create a unique and fulfilling life.
Step 6. Build an Army: The importance of uniting with others to build a formidable force and forge your way on your chosen path.
Step 7. Understand the Way of War: The art of samurai warfare, with tactics for attack, defence and achieving goals.
Step 8. Adopt the Way of the Ninja: How to deploy ninja secrets for defence and to shed light on the covert activities of opponents.
Step 9. Study Samurai Magic: The ancient role of magic and why a samurai was a walking magical arsenal, armed with spells and ritual alongside physical weapons.
Step 10. Tread the Spiritual Path: On how samurai engage with the Universe, deities and the spirits of ancestors, to build a connection with other realms and states of being, and on ultimately choosing between the twin paths of purity and destruction.
---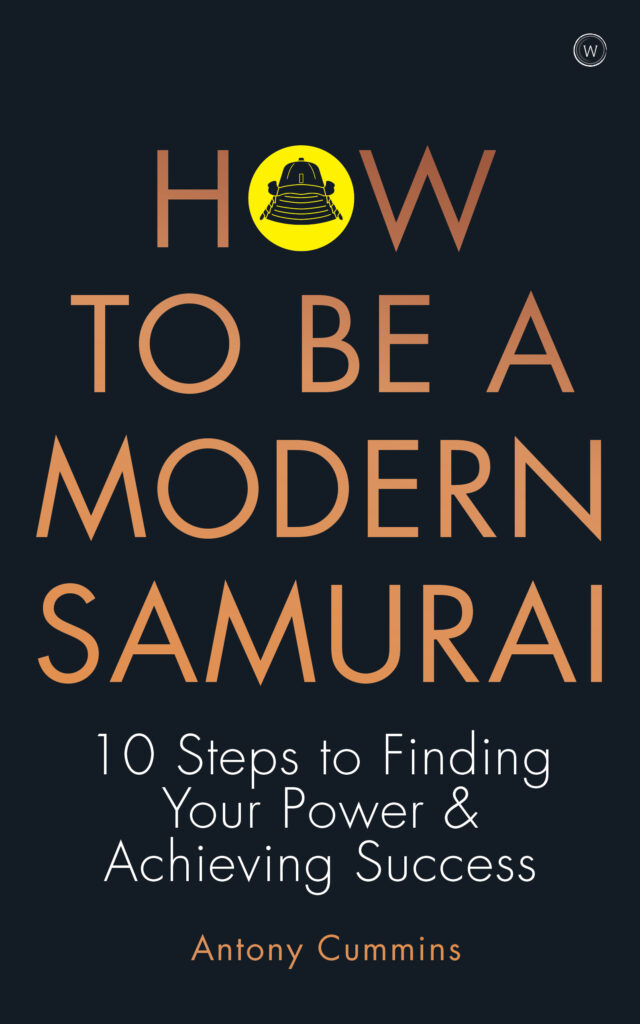 Antony Cummins is the author of Ninja Skills and The Ultimate Art of War, among many other books on the ways of the East. He is the leader of a project to resurrect the authentic Natori Ryu samurai school and provide the first English translations of their 17th-century training manuals. Find out more at: www.natori.co.uk
How to be a Modern Samurai is available NOW -get your copy here!