Spring is in the air… Teresa Dellbridge, author of The Little Book of Nature Blessings (available 10th March, 2020) shares some of the mythology and traditions surrounding the Spring Equinox, which this year takes place on 20th March.
---
If ever there's a time to feel inspired, it's now! At last we can begin to get up in the light and go home in the light. Spring Equinox is only a few weeks away, when day and night will be equal all over the globe, but with the encouraging knowledge that brightness is gaining.
The Spring Equinox is celebrated by modern-day nature-worshippers and called 'Eostre'. This is named after the Teutonic goddess of springtime, Ostara. In her honour, eggs were hidden in a type of fertility ritual. Easter is closely tied to the Spring Equinox, as it falls on the first Sunday after the first full moon following the Equinox. The custom of egg-hunting is still very popular today at Easter, when chocolate eggs are given as presents. This is a time of growing enthusiasm and zest for life. Discovering delicious eggs in secret places affirms our inner knowledge – that deep inside the earth hidden seeds are coming to life.
One myth that epitomises Spring Equinox is that of the phoenix. The story of this magical bird came eons before Dumbledore's Fawkes, in Harry Potter! Tradition tells us that the phoenix was given immortality because it refused to eat the forbidden fruit in the Garden of Eden. This may be a Christian slant on older meanings. The phoenix is a spiritual creature, free from the constraints of the material world, and its message is 'There is no such thing as death' – easy to believe when all around us is growing and brightening. Every 500 years the bird builds a nest of herbs and spices and sets itself on fire in a conflagration fragrant with incense smoke. When the flames die, a new egg is found intact among the ashes – this then hatches into another phoenix. This myth is a reminder that we can all 'rebirth' ourselves at this season of resurgence and promise.
This is an amazing time to breathe in a sense of renewal, so every time you go outside take conscious breaths of sparkling Springtime. Assert control over your life by de-cluttering – this is a basic and empowering domestic ritual, putting you in charge. Try to get rid of emotional clutter, too – ask yourself what is standing in the way of you and your progress, leave it behind and spread your wings. Plan the seeds you're going to sow, literally and metaphorically. Outside, daffodils are swaying and catkins waving – everything is coming to life, so enjoy each smiling moment.
Just a small word of caution. To sail now on the rising tide of energy, I always think it's important to take care of your health. We haven't shaken off the darkness and demands of Winter, and despite feeling all enthusiastic about sunshine and new plans, energy can be at a low ebb and immune systems challenged. I take extra vitamins and minerals and take care to get enough sleep. Empower yourself to be part of the resurgence of Nature.
---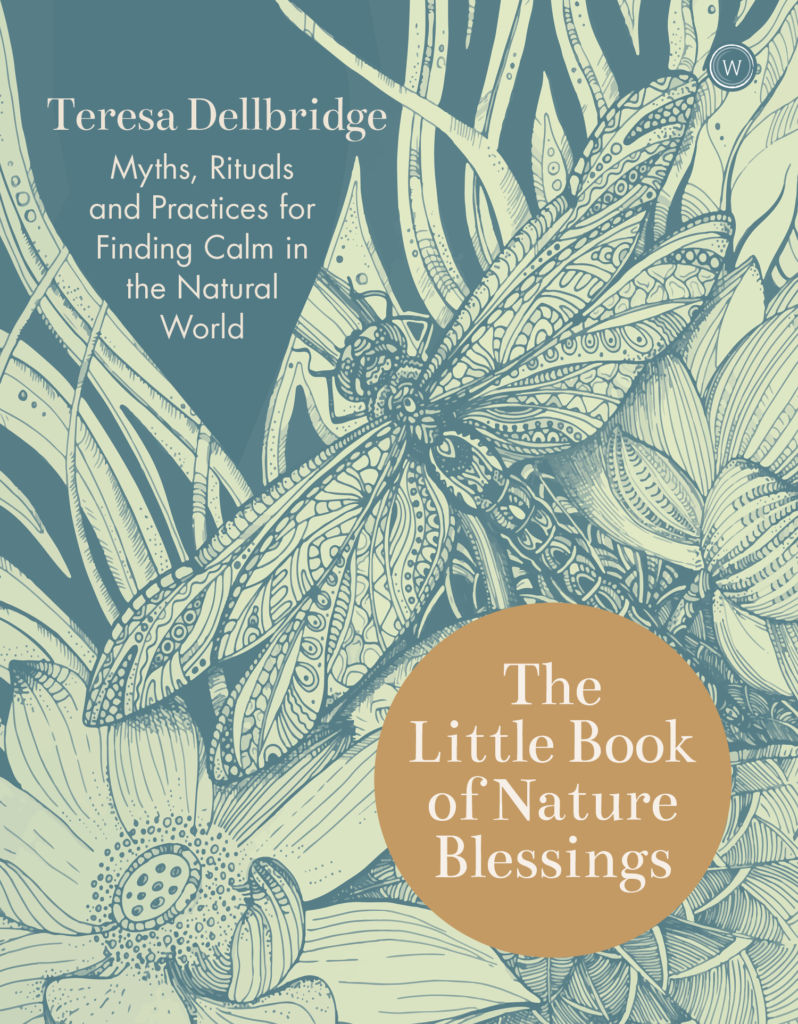 Find out more:
Available from 10th March 2020, The Little Book of Nature Blessings by Teresa Dellbridge encapsulates "everyday spirituality" requiring no set of beliefs, generating a feeling of self-awareness. Written in a user-friendly, entertaining and engaging manner with a simple message that will enable any reader to improve their life by connecting to the world around them.