How to be Positively Present at Home
This is an excerpt from Everyday Optimism by author, illustrator and founder of PositivelyPresent.com Dani DiPirro, available 14th April 2020.
---
The word "home" means so much more than the place where you live. The walls around you and the roof above your head make up your house (or apartment or room), but they are not your home. A "home" is far more meaningful, especially when it comes to creating a positively present life.
Your home – which might be a full-scale house, a tiny apartment or even just a bedroom – is your personal space, a reflection of who you are, who you've been and who you hope to be. If your home is filled with clutter, stress, negativity or unpleasantness, those negative aspects surround you every moment you're among them. How can your home become a place to breathe a sigh of relief – a place to exhale the pressures of the day, a refuge, a place to inspire you – if you walk through the door to face more stress?
It's important to make your home your positively present headquarters, where even cranky housemates (however they manifest – tantrumming toddlers, moody teenagers, argumentative siblings, stressed-out roommates, to name a few) can't upend your inner state of calm. There are tons of resources – whole books even! – dedicated to the task of creating peaceful home environments, but if you're anything like me, you need solutions you can implement quickly and simply. I mean, how in the world am I supposed to set aside an entire weekend for sorting through my closet? And who has the space for a meditation area?! As I've worked to create a more positive and present life for myself, I've come across many simple (and mostly cost-free) tactics that can transform a home from a place of clutter and stress to a space for inspiration and rest. Tiny transformations at home can have a surprisingly big (and positive!) impact on the rest of your life.
Your living space can and does have a massive effect on how you feel. Objects, colours, patterns, scents and sounds all constantly influence you in some way. There are few places in life where you can make choices (even if they have to be collaborative with the other people you live with) about what you have around you, and your home is one of those magical environments. Before you go any further, think about what kind of living space you want to create. Are you looking for somewhere that inspires, excites and motivates you? Or, is your priority to create somewhere that calms, de-stresses and refreshes you? Perhaps you're looking to make a home that both relaxes and invigorates you? Whatever it is you long for, you have the power to create that space.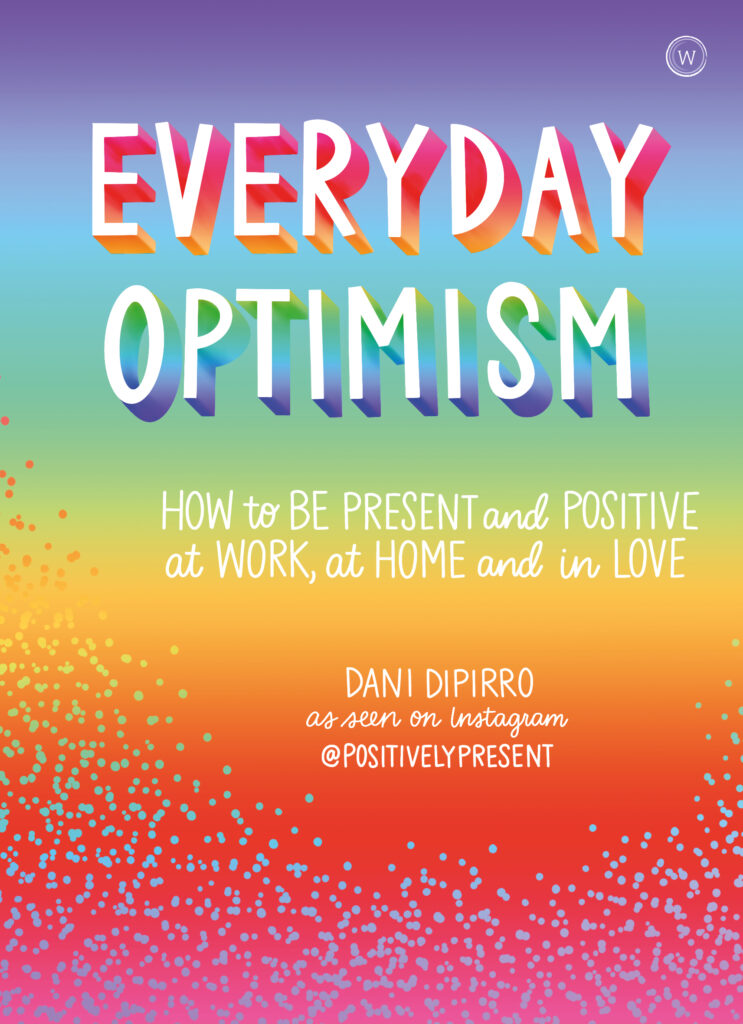 Find out more:
Everyday Optimism is an uplifting handbook for living in each moment as positively and presently as possible – written and illustrated by Instagram sensation Dani DiPirro, who, after years of struggling, figured out how to make the most of each day and now shares her tips with others to help them enjoy life more, too.
Everyday Optimism: How to be Present and Positive at Work, at Home and in Love is available from 14th April 2020.