Outdoor Activity Sheets for Kids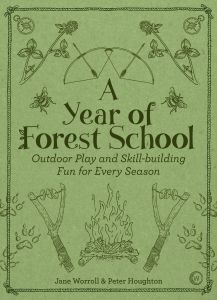 The sun is shining, which means it's time to drag the kids away from their screens and get them outside this bank holiday weekend. Download our Forest School Activity sheets below to learn how to scavenger hunt, make 'mud faces' and magic wands with all the family!
If you'd like to try some more exciting outdoor games and projects, Play The Forest School Way and A Year of Forest School are both currently 50% off when you buy the ebook from our website and use the code 'shelfhelp', or you can pick up a paperback, or even the Forest School Activity Cards, from your favourite bookshop now.
Click here to download the scavenger hunt and 'mud faces' activity sheet!