The Real Play Revolution: FREE activity sheet download!
A school holiday means many things, but among them is always one question: how are we going to entertain the kids?!
In this hectic world, sometimes it can be hard to make time for play. But don't worry, this time we've got you covered with a fun activity sheet of games from new book The Real Play Revolution to keep the whole family engaged. Each of the games is designed to be done with little equipment and absolutely no expertise or qualifications. You just need you, the kids – and a big bag full of glowing, loving, positive energy!
Whether you're a parent, a teacher, a youth leader or anyone else who looks after or works with children, these activities will work for you. And if you enjoy them, check out The Real Play Revolution for heaps of other ideas that work on any occasion!
---
Find out more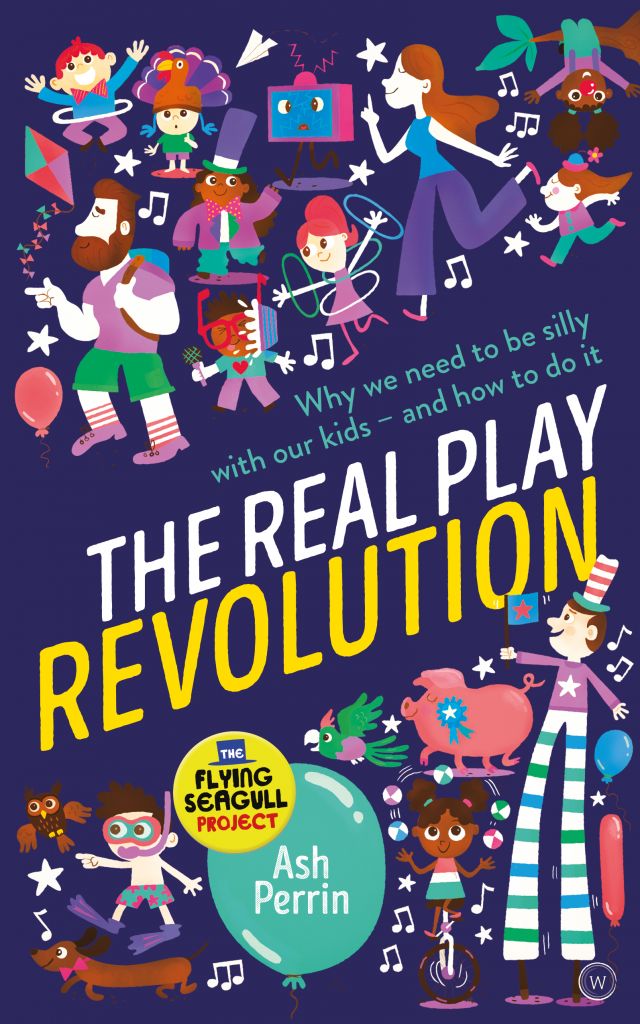 Aimed at parents, teachers and anyone who cares for or works with children, this is a highly original, inspiring and above all fun guide to the power of play and how to use it. Author Ash Perrin is the founder of the Flying Seagull Project, a troupe of entertainers engaging children and adults in art, music, craft, circus skills and games. Since 2008 they have shared laughter and play at festivals and in orphanages, hospitals, refugee centres and conflict zones all over the world.
Purchase The Real Play Revolution now from Amazon UK, Amazon US, Waterstones, Barnes & Noble and all other good bookshops.