A 52-Week Journey of Self-discovery with the Lost Fables
A standalone book that can be used as a companion to the Chakra Wisdom Oracle Cards, this 52-week programme of meditations and exercises will guide you on your spiritual journey. Use the toolkit daily to realize your true potential and higher purpose.
This book presents the full text of Tori's 49 fables, each one relating a simple yet profound spiritual lesson – these fables form the heart of her work and are not available in the card deck. Each fable is associated with one of the major chakras and has its own colour plus a fairy-tale illustration; the visuals add extra layers of leaning to the text.
What's the connection between the Toolkit and the Chakra Wisdom Oracle Cards?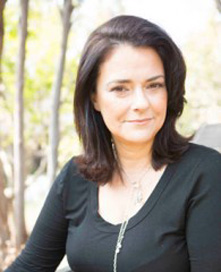 There's a profound connection between this book and the Chakra Wisdom Oracle Cards, my divinatory system in which each of the 49 cards offers the insights of one of the fables. You don't need the cards to use this toolkit, but if you do decide to use them together you'll be amazed by the speed at which you progress and the high levels of personal mastery you can achieve. If you don't know how to read cards but have a wish to do so, I must tell you that by the close of this journey with the toolkit you'll know the card deck well. You can access the cards for free at www.ChakraWisdomOracle.com. You don't need a special psychic ability or to be a professional reader to benefit from this toolkit or the deck; your own intuitive expansion over the course of this year will help you to connect with the fables and the cards.
Here in this toolkit you'll find in full the original fables that inspired the deck. Each of the fables offers a spiritual tool for living and, week by week as you work through the fables, you'll add another of these tools to your kit. In this book we'll delve deeply into the magic of the fables that have transformed many lives, including my own.
Tori Hartman is a hugely popular professional intuitive, whose card oracle is based on fables revealed to her by angels after a near-death experience. Tori runs classes internationally to help people find their life's purpose and is the only intuitive ever interviewed by The New York Times and LA Business Journal, for her work in business and conscious expansion.