There is Light and Only Light
Guest post provided by Danielle Kerris, editor of There is Light and Only Light (1st April, 2020).
---
In 2017 I organised a small retreat in the UK for Spanish spiritual teacher Gemma Polo. At the end of the retreat Gemma asked if I could help put together a book of her teachings.
Gemma has been leading deep rest and meditation retreats, nature-based circles, and pilgrimages internationally for the past two decades. I've been on retreat with Gemma many times and what I love about her most is her realness. My abiding image of Gemma is of her fixing up buildings at a retreat at her eco-hermitage in Spain, a hammer in one hand, her six-month-old baby in the other.
Sharon Olds said of the poet Ruth Stone that when she wrote of plants and the natural world, 'she transplants them to the page…and their roots don't die.' My challenge was how to preserve something the feeling of being in Gemma's presence, while at the same time making the book accessible to those who have never met her. In the end I listened to around 100 of Gemma's talks and spent many hours on Skype asking her all kinds of questions I would never otherwise dared have asked. The result is a book that distils the essence of Gemma's teachings and weaves them together with stories and insights from her remarkable life. 
I am the editor of There is Light and Only Light, but also its grateful recipient. Some of the work was much like any other writing project: experimenting with the right form for the book; meeting deadlines; deciding what to cut and what to keep. But in other ways it was very different, and I stumbled across a problem that Gemma must face every day as a spiritual teacher: giving language to that which is beyond words.
There were places I couldn't go. Gemma's core teaching, that there is light and only light, comes from her lived experience or what we could call an enlightenment experience. I didn't understand that experience from the inside, but I did know what it felt like to sit with someone who has touched that place. The bulk of the writing of the book took place at a time when I was going through a painful separation and the irony of a woman, crying in her pyjamas, writing a book about inner peace, didn't escape me. But it was helpful to have Gemma's words moving through me at that time, especially where Gemma describes going through her own difficult separation, "I wasn't even the right age to start again!" Friends were telling her she should do this or that, but she just stayed in the unknown.
"In this very nothingness something was born. In this nothingness exists the answer. There is a jewel within that is beyond time. It doesn't move at the speed that we want. It doesn't agree with how we think things should be."
May this book help many, as it has helped me.

– Danielle Kerris
---
Find out more: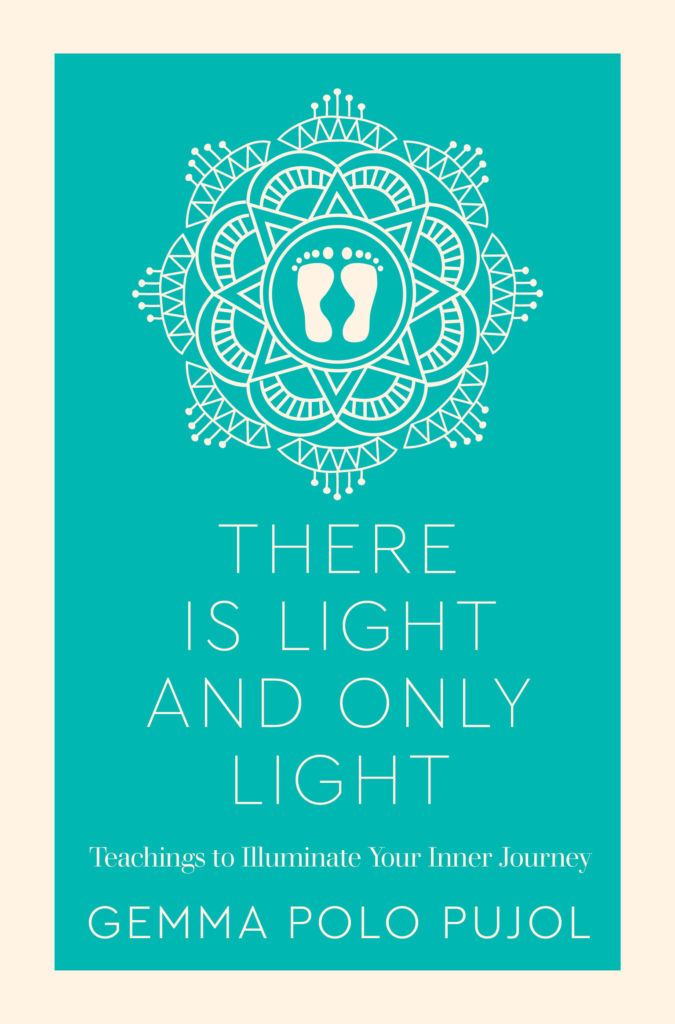 Born in Barcelona in 1976, Gemma Polo Pujol grew up with a fiery love for the Source of everything. Gemma has been teaching meditation retreats around the world since 2002 mainly with Open Dharma, a non-profit organization registered in India, Spain and the US, with a particular focus on women's retreats.
There Is Light and Only Light is the first book from a brand new voice in the form of Gemma Polo Pujol, whose crystalline and powerful spiritual teachings mark her out as the female equivalent of Eckhart Tolle.